Bukit Panjang LRT Closed On Sundays
Date: 15 April to 24 June 2018
Description:
Bukit Panjang LRT line will be closed on every Sunday, from 15 April 2018 to 24 June 2018.
SMRT Hotline - 1800 336 8900
SMRT Website -
www.smrt.com.sg
SMRT Facebook -
facebook.com/SMRTCorpSG
SMRT Twitter -
twitter.com/SMRT_Singapore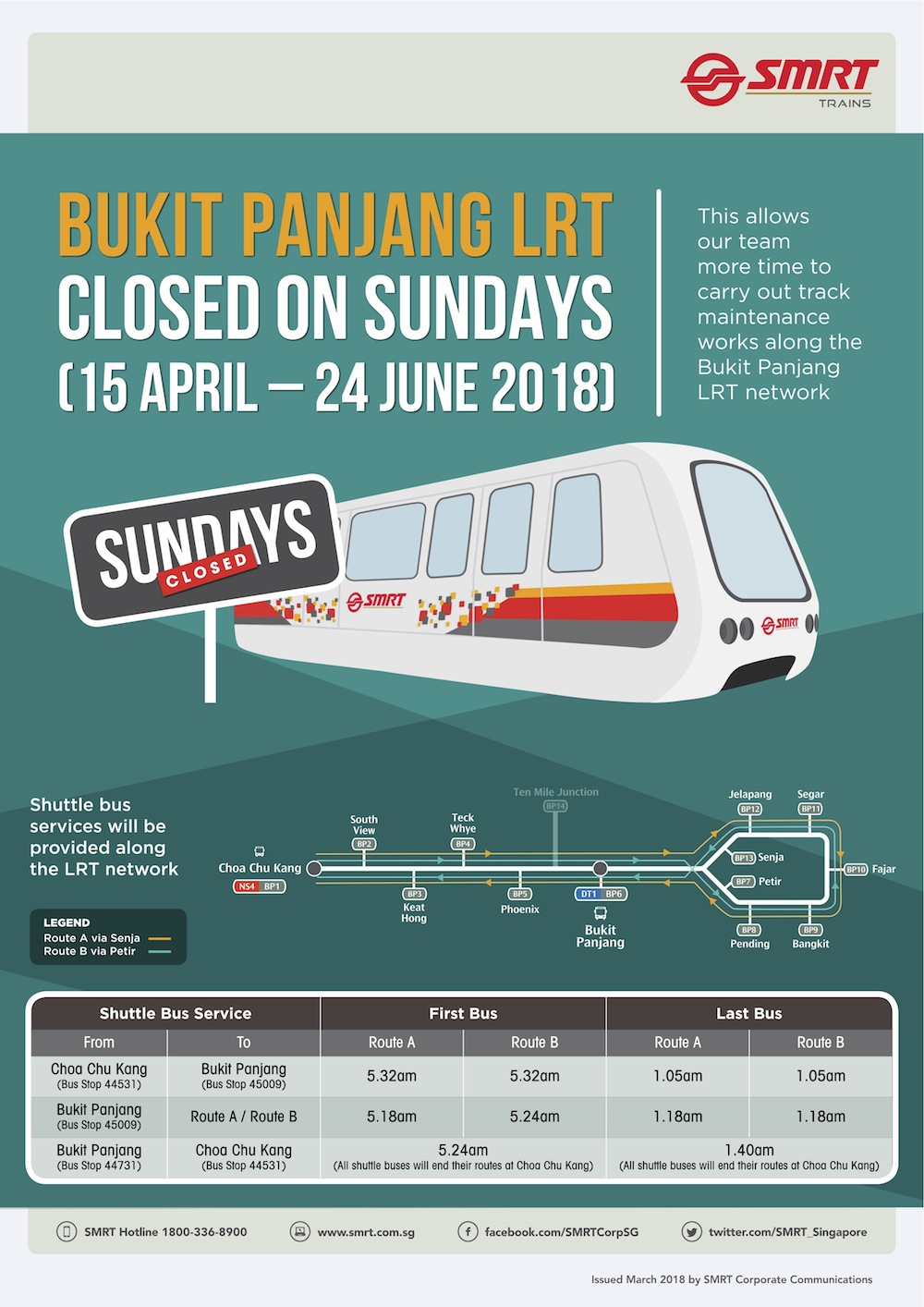 *All information is correct at the time of updating the website and subject to change without prior notice. Visit Concierge located at Level 2 for more information.